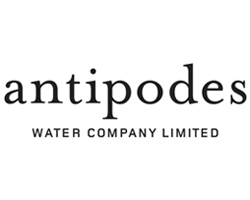 ANTIPODES / Zero Carbon Water
Antipodes is one of the world's most premium waters. Sourced from the Bay of Plenty on New Zealand's north island, Antipodes' pristine aquifer delivers perfectly balanced water with delicate minerality through natural ground pressure. Our selection includes both still and sparkling water packaged in glass bottles that resemble traditional beer growlers used in New Zealand and Australia in the 1950's.
Antipodes is the world's first Zero Carbon water, which means 100% of Antipodes carbon emission are offset from the source to any table on the planet.