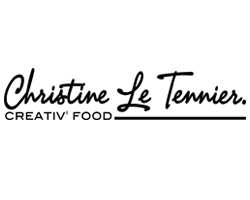 CHRISTINE LE TENNIER / Flavor Pearls
Convenient molecular gastronomy at the service of your imagination!
Flavor Pearls burst on the palate releasing their unique flavor and texture
Use as a garnish for your best dishes by adding both color and taste
Impress your guests with innovation
Using just a few Pearls per serving, one jar goes a long way!
AVAILABLE IN RETAIL & FOODSERVICE SIZES
in a range of flavors from savory to sweet, including:
Soy • Honey • Balsamic • Mango • Cranberry • Truffle
Yuzu • Blackcurrant • Lemon Pepper….and more!